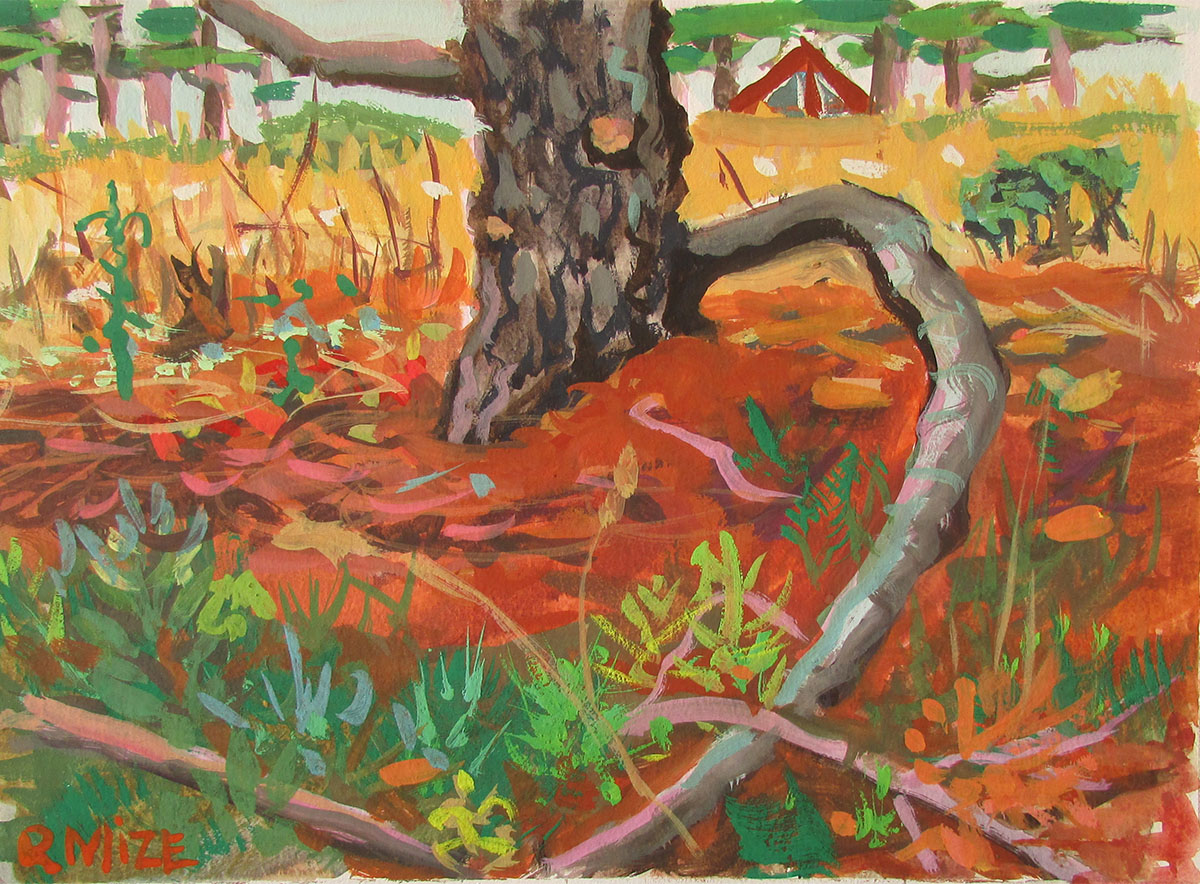 Create and share your art exploring California forests
Submissions for the Forever Forests Art Contest close Monday, May 17 at 11:59 pm
What do you love most about California forests? What are your hopes and concerns for these special places? The Forever Forests Art Contest invites you to tell your story through FOREVER prompts that reflect important concepts scientists use to evaluate the health of our forest ecosystems. From the contest, CNPS will create a Forever Forests Guide that showcases art submissions and puts forward a collective vision for healthy forests. Ready to create? Check out the contest prompts, submission guidelines and fabulous prizes. In addition, everyone is invited to attend our live award show on May 22, where our panel of judges will share their passion for California forests and announce the winners! Need inspiration? Read Seeing Forests from our spring issue of Flora magazine, featuring the forested art of Andie Thrams.
Above: Coming Around by Robin Mize.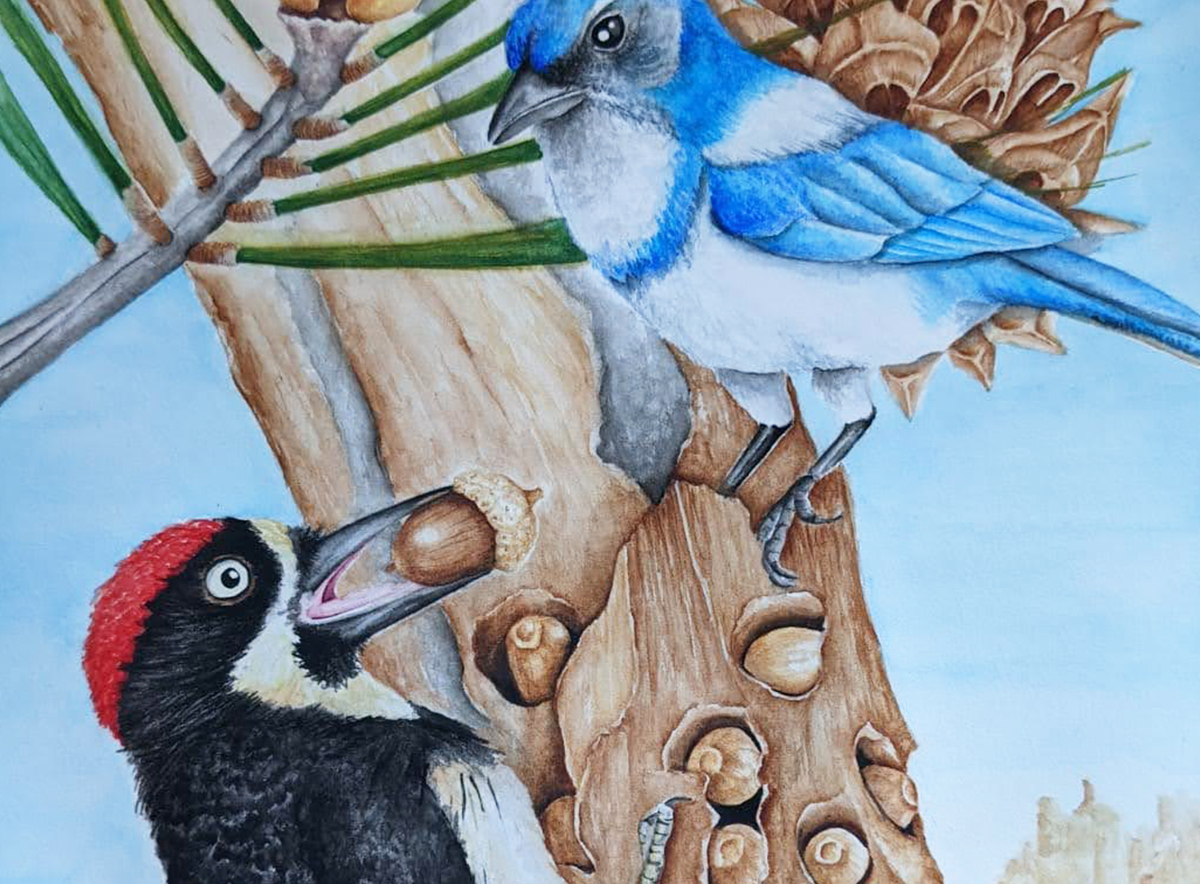 Don't eat my food by Ilaine Matos
Share your art by Monday, May 17
The Forever Forests Art Contest invites artists of all levels, working in any media, to submit their work that explores and expresses connections to California forests. Share your perspective through photography, painting, drawing, printmaking, textile arts, sculpture and more! Submissions are due Monday, May 17. Three winners will be chosen for each FOREVER concept—as well as three Best in Show winners—and will be announced on a live virtual event on the International Day for Biological Diversity (May 22). Best in Show prizes include:
$300 award and a spotlight in Flora magazine
$200 award and a spotight in Flora magazine
$100 award and a spotlight in Flora magazine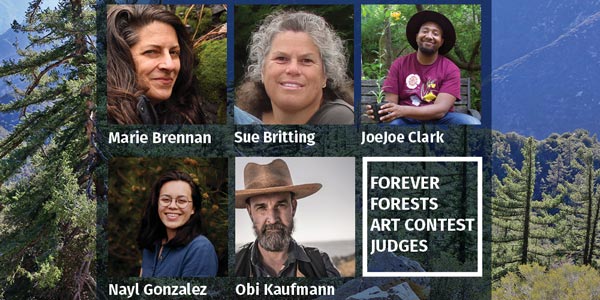 Forever Forests Art Judges: Marie Brennan, Sue Britting, JoeJoe Clark
Nayl Gonzalez, Obi Kaufmann. Background image: Michael Kauffmann
Live Award Show
May 22 | 12 pm - 1 pm
Join us on International Day of Biological Diversity as we celebrate and announce the winners of the Forever Forests Art Contest! Each judge will share their own work and announce our winners. Learn more about California forests, discover human connections to these special places, and be the first to hear the winners of the contest at this live webinar!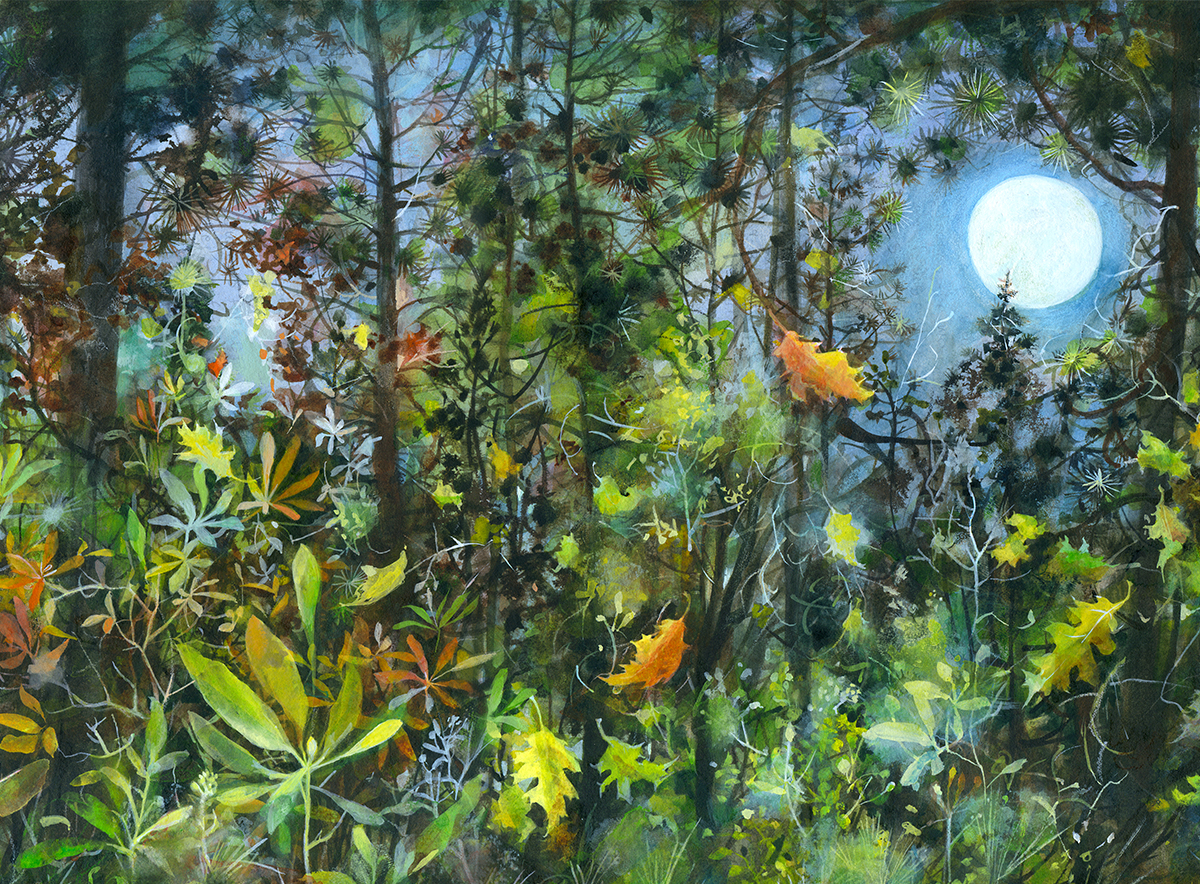 In Forests No. 46 | October Moon 2019

© Andie Thrams
Journey through the forested paintings of Andie Thrams
Looking for inspiration? Artist Andie Thrams explores the forests around her through art, melding direct experience, scientific perspectives and love for the natural world into the visceral landscapes she paints. Learn about her process and practice in Seeing Forests in Flora magazine.